Case study
360CSG was approached to create custom event materials for their nationwide grand re-opening events. The project included designing and producing custom Zipit banners, event tents, easel board displays, and colored acrylic garlands, as well as fabrication of custom cornhole boards and bags, and a mini-golf course.
Our expert team designed and fabricated a Walmart-branded mini golf putt-putt course that captured the essence of the brand and provided a fun and unique experience for their visitors.
CHALLENGE
One of the main challenges faced by 360CSG was the tight deadline for the project. The client needed the custom event materials to be delivered within a short time frame, which required our team to work efficiently and effectively to meet the deadline. Another challenge was creating a cohesive design that incorporated the client's brand and message across all of the custom event materials. Our team worked closely with the client to ensure that the designs were consistent and reflected the client's unique style and brand identity.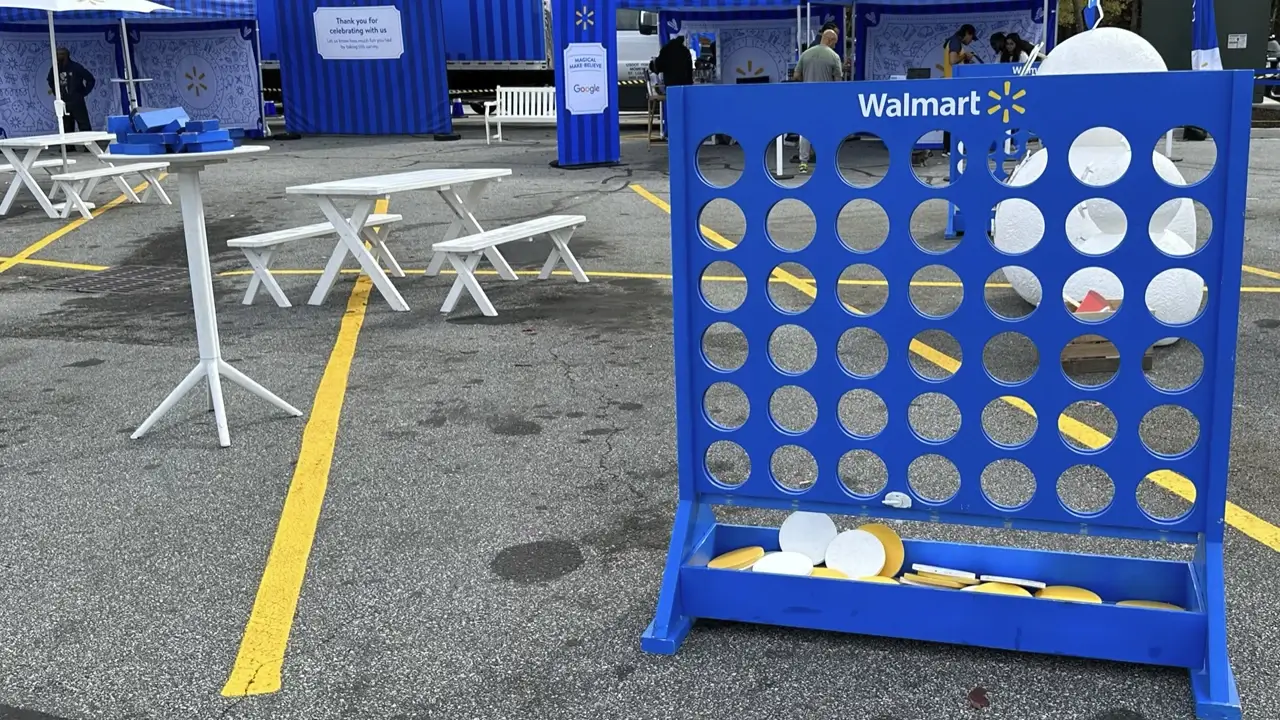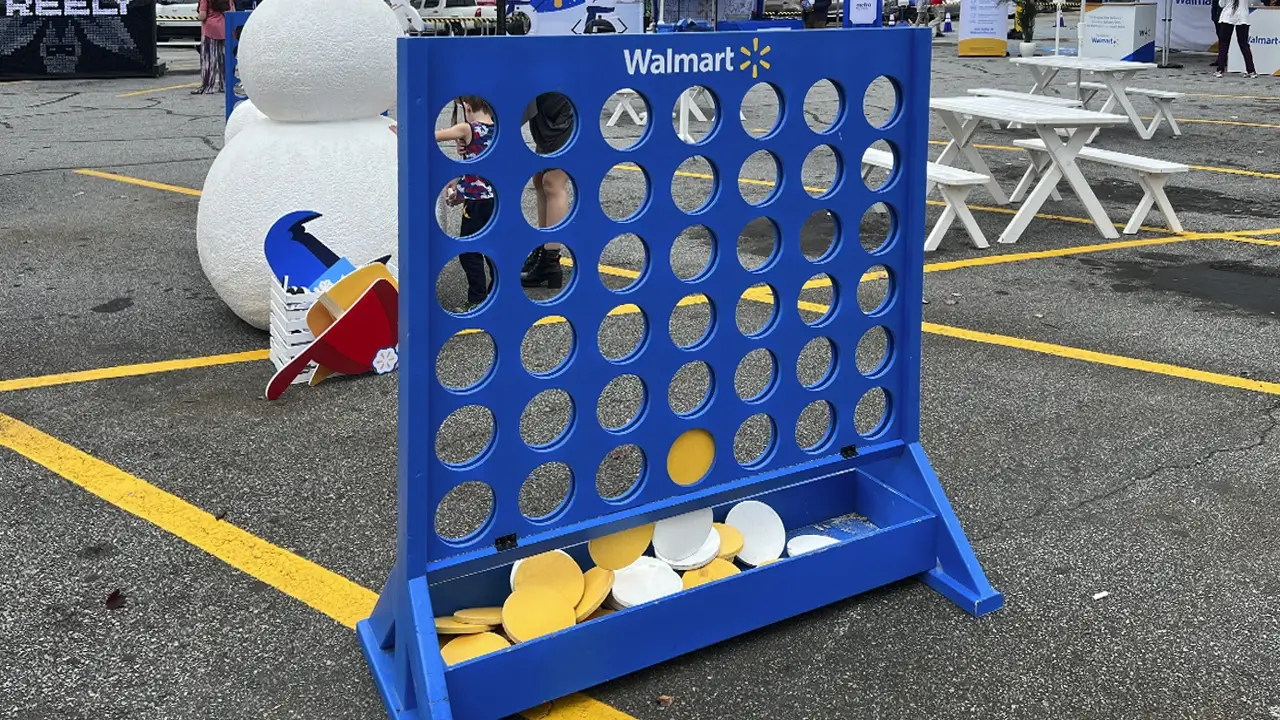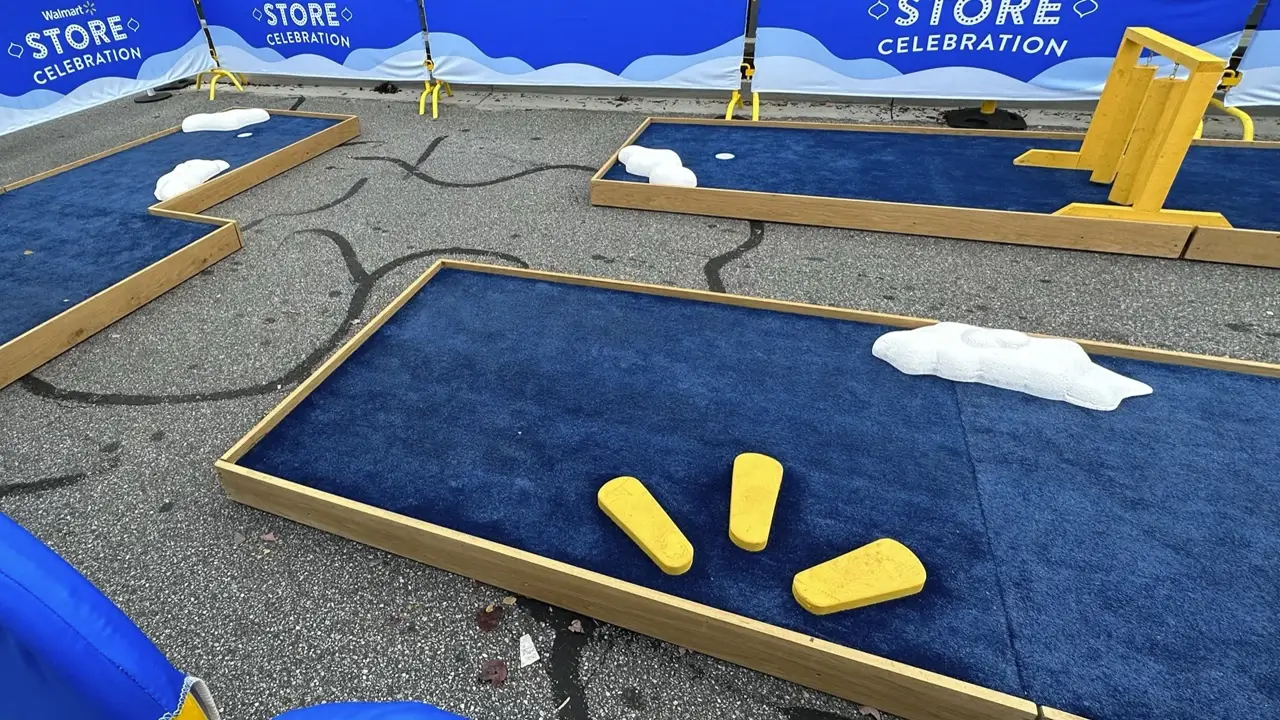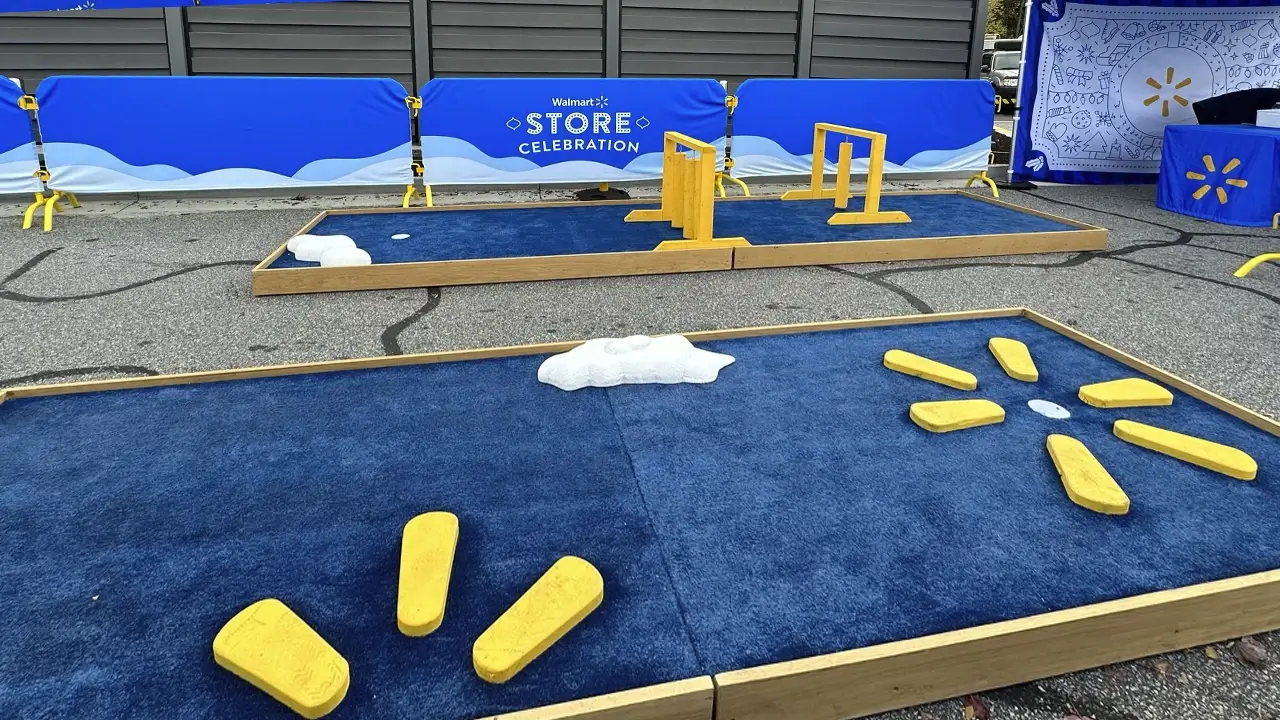 SOLUTION
To overcome these challenges, our team implemented a streamlined production process that enabled us to deliver the custom event materials on time without sacrificing quality.


We also assigned a dedicated project manager to oversee the project, ensuring that communication between our team and the client was seamless and that any issues were addressed promptly.
To create a cohesive design, our team collaborated closely with the client, providing design mock-ups and incorporating their feedback into the final designs. This approach ensured that the client was satisfied with the end result and that the custom event materials effectively reflected their brand and message.

The custom event materials created by 360CSG exceeded the client's expectations and helped to make their nationwide grand re-opening events a huge success. The custom Zipit banners and event tents were eye-catching and professional, and the colored acrylic garlands added a pop of color and visual interest to the event. The custom cornhole boards and bags were also a hit with attendees, providing a fun and engaging activity that helped to further reinforce the client's brand.

Overall, the project was a great success, showcasing 360CSG's expertise in creating high-quality custom event materials and our ability to deliver exceptional results within tight deadlines.
Our Projects
Check more of our work below.
Let's work together!
360 Creative Solutions Group creates and produces graphics, signage and displays, and provides all related creative, printing and installation services. Offering complete in-house capabilities from initial ideation and concepting, to production and installation.
Contact Us